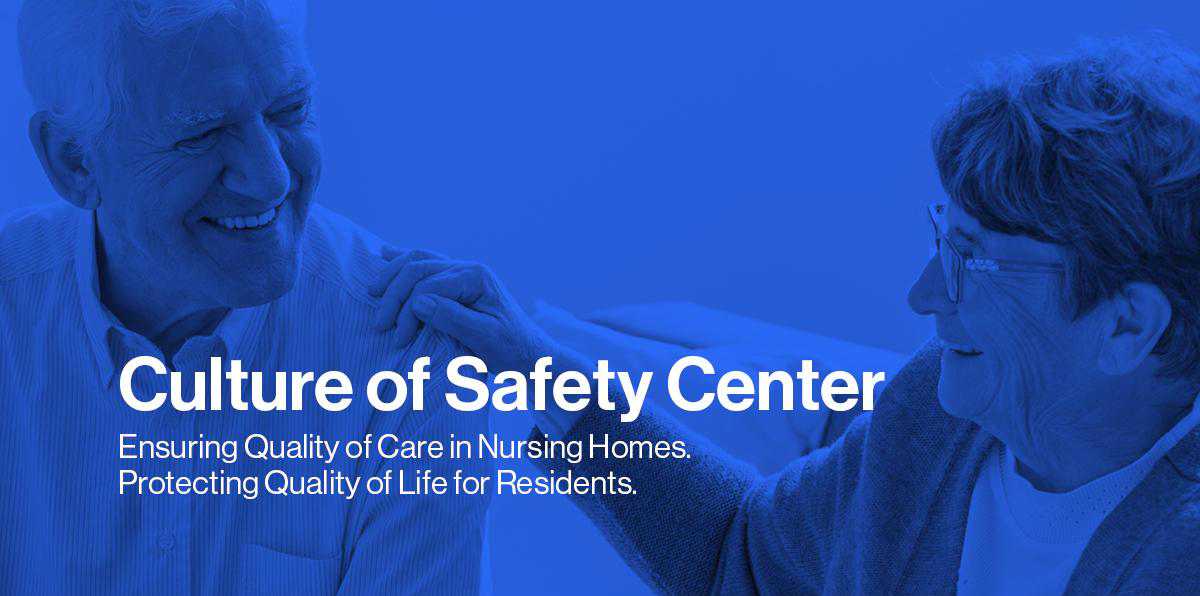 TN CMP Culture of Safety (QI)
A state-based contract under the Civil Monetary Penalties (CMP) program, the CMP Culture of Safety is a Tennessee-based contract that allows us to assist in the implementation of a culture of safety in nursing homes.
The Qsource Culture of Safety Center (CSC) supports and enhances a culture of safety in nursing homes. It provides education and promotes the adoption of evidence-based interventions that improve the reliability, safety and quality of care residents receive.
We coordinate regional collaborative quality initiatives, working closely each year with at least 20 facilities to complete a Performance Improvement Project (PIP) customized to the specific needs of collaborative members.
Focusing on the most identified opportunities for improvement related to resident safety and quality of life, we offer onsite education for nursing homes needing additional assistance and one-on-one support. Participants are brought together each year at an annual summit that features nationally recognized experts in the fields of quality, safety and customer experience.
Benefits of Participating in a Collaborative Culture of Safety:
Learn new skills to improve quality of care
Troubleshoot challenges with peers in a supportive environment
Share Best Practices through collaborative experiences
Improve Quality Measure Scores
Fulfill Federal Quality Assurance Performance Improvement (QAPI) requirements
Receive hands-on technical assistance and data analysis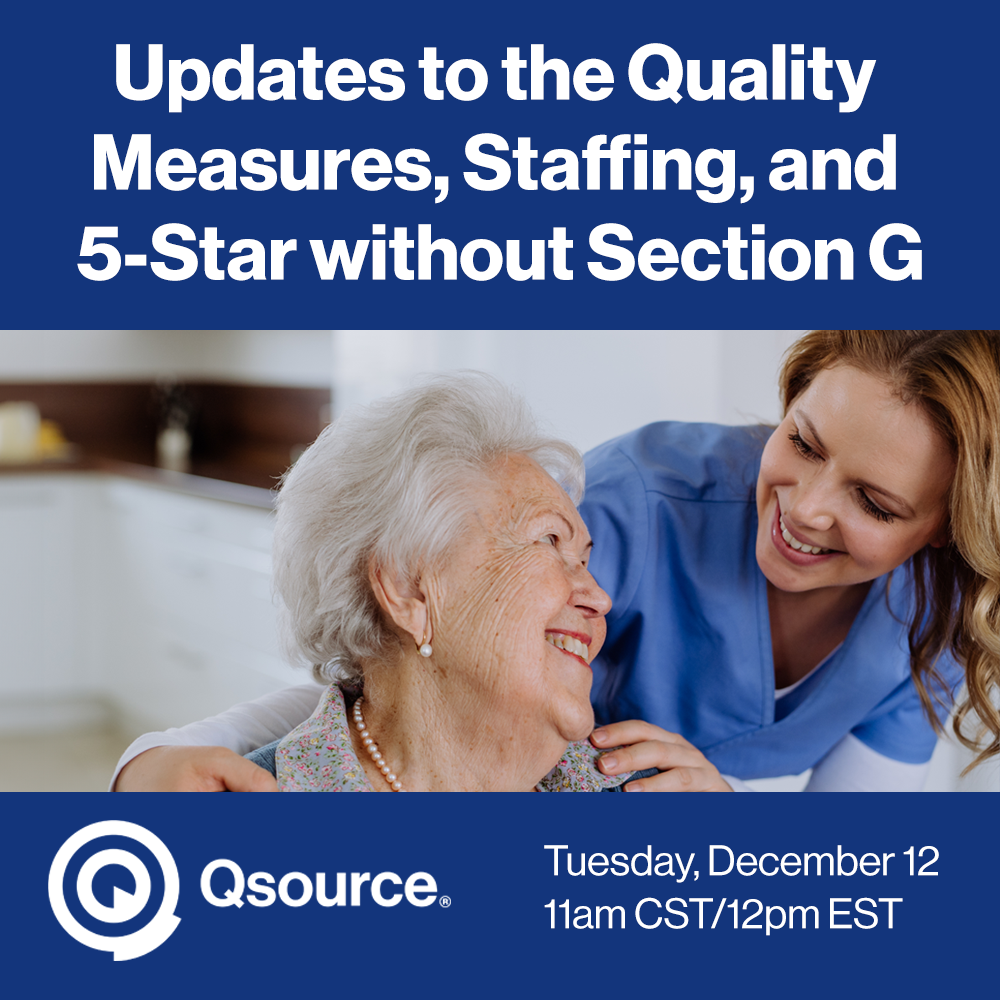 With section G's removal from MDS 3.0 v1.18.11, the residual implications are far reaching. On Sept. 20th. CMS released QSO-23-21-NH describing these significant changes. Along with this memo, CMS released updated versions of the 5-Star User's guide and the Quality Measures User's Manual detailing the specific technical specifications to the quality measures and staffing star calculations. In this presentation, we will break these revisions apart so you will walk away with a better understanding of what to expect as these changes take effect.
Join us on Tuesday, December 12th at 11am CST/12pm EST for a session with Joel VanEaton BSN, RN, RAC-CT, RAC-CTA on Significant Change of Status: Updates to the Quality Measures, Staffing, and 5-star Without Section G.