Session
Time
Session Name
Speaker(s)
Welcome
9:00 am ET
Welcome and Introduction
Jen Goodpaster, Long-Term Care Quality Director at Qsource
Session 1: Keynote
9:15 am ET
Engaging the Medical Director for Meaningful Teamwork

PRESENTATION: CSC Summit 2023 Session 1 – Engaging the Medical Director for Meaningful Teamwork

Dr. Arif Nazir, Chief Medical Officer, Primary Care at BrightSpring Health
Session 2
10:15 am ET
Health Equity, Social Determinants of Health and Value-Based Purchasing

PRESENTATION (UPDATED): CSC Summit 2023 Session 2 – Health Equity Social Determinants of Health and Value-Based Purchasing

HANDOUTS: CSC Summit 2023 Session 2 – Health Equity Social Determinants of Health and Value-Based Purchasing Handouts

Joel VanEaton, BSN, RN, RAC-CT RAC-CTA, Master Teacher
Executive Vice President of PAC Regulatory Affairs and Education at Broad River Rehab
Lunch
11:15 am ET
Session 3
12:15 pm ET
Culture of Safety Center Project Overview

PRESENTATION: CSC Summit 2023 Overview and Outcomes

Qsource Team
Break
12:45 pm ET
Breakout Session 1
1:00 pm ET
Legionellosis in Healthcare: Water management, Infection Control, and Outbreak Response

PRESENTATION: CSC Summit 2023 Breakout Session 1 – Legionellosis in Healthcare

Becky Meyer MPH, CIC and Kelley Tobey, MPH, RN, CIC
Breakout Session 2
1:00 pm ET
Operationalizing Key MDS Changes Effective October 1, 2023 impacting Social Determinants of Health, Transfer of Health Information and Functional Status

PRESENTATION: CSC Summit 2023 Breakout Session 2 – Operationalizing Key MDS Changes

Jennifer LaBay, RN, RAC-MT, RAC-MTA, CRC, Master Teacher
Curriculum Development Specialist at AAPACN
Break
2:00 pm ET
Session 4
2:15 pm ET
Understanding the Value of the Nurse Assessment Coordinator Role: How to avoid Financial and Regulatory Risk

PRESENTATION: CSC Summit 2023 Session 4 – Understanding the Value of the Nurse Assessment Coordinator Role

Jennifer LaBay, RN, RAC-MT, RAC-MTA, CRC, Master Teacher
Curriculum Development Specialist at AAPACN
Session 5
3:15 pm ET
Deprescribing with Dr. Chinthala

PRESENTATION: CSC Summit 2023 Session 5 – De-Prescribing

Dr. Prasanna Chinthala
Options Behavioral Health Hospital
Closing
4:15 pm ET
Closing & Adjourn
Jen Goodpaster, Long-Term Care Quality Director at Qsource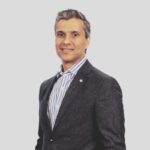 Engaging the Medical Director for Meaningful Teamwork
with Dr. Arif Nazir, Chief Medical Officer, Primary Care at BrightSpring Health
Dr. Nazir is a board-certified geriatrician with experience leading teams to improve post-acute systems, as shown by higher patient satisfaction and reduced avoidable hospitalizations. He is an accomplished teacher with published research pertaining to the care of frail patients and healthcare systems.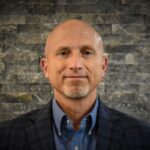 Health Equity, Social Determinants of Health and Value-Based Purchasing
with Joel VanEaton, BSN, RN, RAC-CT RAC-CTA, Master Teacher
Executive Vice President of PAC Regulatory Affairs and Education at Broad River Rehab
One of only 33 AANAC-certified Master Teachers, Joel is at the forefront of understanding Medicare and Medicaid policymaking and how it will affect the SNF directly. He began his career in LTC more than 20 years ago as an MDS coordinator and worked for many years as the Director of Clinical Reimbursement and RAI for a group of nursing facilities in the southeast. Joel has contributed to McKnight's LTC News and is the AAPACN Leader for the NAC. He currently serves on the AAPACN Expert Advisory Panel and as a board member of the AAPACN Education Foundation. Joel also presents regularly on all subjects related to state and federal regulation, the MDS, and clinical reimbursement.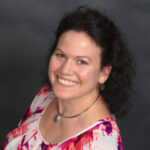 Operationalizing Key MDS Changes Effective October 1, 2023 impacting Social Determinants of Health, Transfer of Health Information and Functional Status
Understanding the Value of the Nurse Assessment Coordinator Role: How to avoid Financial and Regulatory Risk
with Jennifer LaBay, RN, RAC-MT, RAC-MTA, CRC, Master Teacher
Curriculum Development Specialist at AAPACN
Jennifer has been involved in the RAI process since 1997 and has been in the long-term care industry since 1991 serving in a variety of capacities including CNA, Charge Nurse, MDS Coordinator, and Regional / Corporate Clinical Reimbursement Specialist. She has been a Master Teacher for AAPACN's RAC-CT program since July 2011 and AAPACN's Advanced RAC-CTA since 2019. Jennifer has been a Certified Risk Coder (CRC) through the American Academy of Professional Coders (AAPC) since 2020. She has considerable expertise in the MDS/ RAI / PPS / ICD 10 including the clinical and financial aspects. She has a knack for making her seminars an enjoyable learning experience and readily makes herself available to all attendees of her programs for any follow-up questions that may arise long after the seminar is complete.
​​​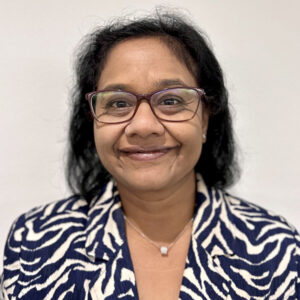 Deprescribing with Dr. Chinthala
Dr. Prasanna Chinthala is highly trained and qualified psychiatrist with an expertise in geriatric and adult psychiatry. She currently serves patients at Options Behavioral Health Hospital in Indianapolis, which is a mental health and addiction treatment center for adolescents, adults and seniors. She also serves as a consultant at long-term care facilities in the greater Indianapolis area. Dr. Chinthala's areas of expertise include Depression, Anxiety, Substance Abuse, OCD, Eating and Personality disorders, Bipolar Disorder, ADD, Schizophrenia and related psychotic disorders. Methods include medications, psychotherapy, psychosocial interventions and more. Dr. Chinthala currently resides in Carmel, IN with husband, son and dog Snowball. She loves music and plants.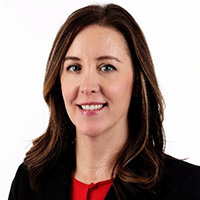 Legionellosis in Healthcare: Water management, Infection Control, and Outbreak Response
Becky Meyer MPH, CIC began working in public health in 2008 as a research assistant at the Centers for Disease Control and Prevention in the HIV epidemiology branch. She worked as an epidemiologist for over a decade in the areas of foodborne illness, healthcare-associated infections, and general infectious disease at GA DPH, TDH, and Knox County Health Department. Becky is from Wisconsin where she earned a bachelor's degree in medical microbiology and immunology. She then obtained an MPH in Epidemiology from Emory University in Atlanta. She is certified in Infection Control and Epidemiology (CIC) and is an active member of the Association for Professionals in Infection Prevention and Epidemiology (APIC) where she serves on APIC Smoky Mountain's Board of Directors as Membership Director.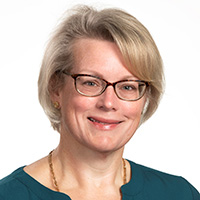 Legionellosis in Healthcare: Water management, Infection Control, and Outbreak Response
Kelley Tobey, MPH, RN, CIC is an experienced infection preventionist with 13 years' experience focusing on infection prevention techniques to improve patient outcomes and staff safety. She was raised in Pennsylvania, where she obtained her Bachelor of Science degree in nursing from Gwynedd Mercy College. She has utilized her skills and experience as a Registered Nurse working in Med-Surg, Cardiology, and Neonatal Intensive Care, and obtained an MPH with a focus in Community Health Education. Prior to working in Public Health, Kelley was an infection preventionist at an Acute Care Hospital for two years. Her experience is an asset when working with facilities across the healthcare spectrum. She has been board certified in Infection Control and Epidemiology (CIC) since 2014. She is an active member of the Association for Professionals in Infection Control and Epidemiology (APIC) and served on the APIC Smoky Mountain chapter Board of Directors from 2010-2022.
TN CSC Annual Summit August 2023, Approver Number 101053008 has been approved for 5.5 contact hours. This nursing continuing professional development activity was approved by the Georgia Nurses Association, an accredited approver by the American Nurses Credentialing Center's Commission on Accreditation. This program has been approved for Continuing Education for 5 total participant hours by NAB/NCERS—Approval #20240802-6-A94892-IN.